Optical Coherence Tomography (OCT):
We now offer new technology for the evaluation of optic nerve and macular diseases such as glaucoma, diabetic macular edema and macular degeneration. Optical Coherence Tomography, or OCT, is a noncontact, noninvasive imaging technique used to obtain high resolution images of the retina and optic nerve. This helps us detect nerve or macular damage before vision loss occurs.
Diabetes: Diabetic patients should have a dilated retinal examination each year. Laser treatments have proven to slow the progression of retinal eye disease for many patients. Diabetes often stimulates the growth of new blood vessels in the back of the eye, which ultimately leak and damage the retina. If this condition is discovered early, laser treatment can destroy these vessels. We have the latest instruments used to detect changes in the back of the eye.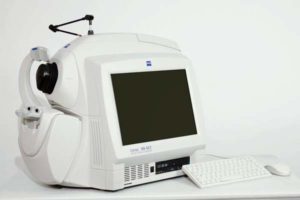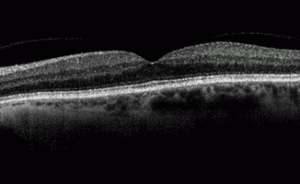 Optomap Retinal Exam:
The Optomap Retinal Exam provides a panoramic view of the back of a person's eye (the retina) which you can then review with your doctor. This technology helps in the detection of any retinal problems and is an important part of maintaining your ocular and systemic health. We recommend the Optomap Retinal Exam for all of our patients as part of your annual comprehensive exam.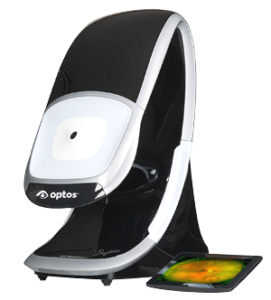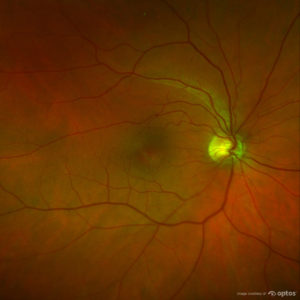 Humphrey Visual Field:
This machine allows us to check your peripheral and central vision for eye diseases, tumors, stroke, etc. It is especially used to monitor and track progression from glaucoma, an eye disease that can cause blindness from loss of peripheral vision. Glaucoma is know as the silent thief of sight because there are no symptoms until severe vision loss has occurred. Therefore, we recommend a comprehensive eye exam every year!